Will Richardson often thinks out loud about how we need to be getting our students ready for a world in which they will work project to project as freelancers or contract employees. His most recent post is no exception, and I couldn't agree more.
Let me introduce my 24 year-old daughter. From the 'About' page on her fledgling blog FREE WATER FOR ARTISTS:
i hate writing bios. i'm mikaela and i like to dance. i want to create choreography that speaks to issues that affect people. issues around politics, the environment, equity and our emotional well being. i want to create dance that is geared towards stage performances, site specific live performances and for video. i want to expand the dance audience, moving dance from the club or a unit in your grade 8 gym class into a common element in people's lives.

that being said, i love art. i pay for the music i listen to. i frequent shows of all types. i also delve into the craft world, venture into food, fashion, design- essentially, self expression. i love dogs. i am from Manitoulin Island. my favourite kitchen utensil is the spatula (spatula, not a flipper). i've only had one hair dresser my entire life, she's amazing. i like sports, playing more than watching. i'm a mutt. i'm practical. and i always seem to be working three jobs.
All manner of jobs. Some have been related to her passions. Some have been independent ventures. Some are required to help pay the bills. She is currently a server, a gardener, a freelance dancer, and an entrepreneur.
This is the way it is, which makes the question valid: Are we preparing students for this life?
Many educators are moving toward inquiry or problem/project based learning to connect students' in school and out-of-school experiences, interests, and skills, and to engage students in the process of learning.
Richardson suggests, however, that problem/project based learning isn't enough.
Students have to work in flexible, fluid teams, collaborating and adapting as they find solutions and then tackle new problems. They need to be working on projects they care about, projects that have a real purpose in the world.
And he cites NuVu School as an example of a school that is pushing the boundaries of what school might look like.
NuVu School is exceptional. Its 'coaches' are highly specialized, the 'studios' are equipped with all the resources and materials to actually prototype designs and try them out, and the class ratio is 6:1.
What does this mean?
I think it means that students who go to NuVu can afford to go, which speaks to their socio-economic background and from that we can infer that they have supportive family, access to resources, and freedom from the distraction of poverty.
This is not likely the reality for many students–or teachers. I am, for instance, not qualified to teach at a school like NuVu.
So what does this mean? What is the goal then? What can I reasonably take on?
I think it means that we need to learn from students like Mikaela. How did she cross the threshold from a school system designed to produce 20th century adults to her current reality–the current reality? I believe she is able to negotiate this crossing-over because she is learning ready. She can read and write well, she speaks and listens well, and she is open-minded, flexible, resilient, independent, confident, and hard-working. She didn't leave high school knowing how to blog or produce a dance film. She had no experience in project based-learning.  And yet here she is doing all of that and more.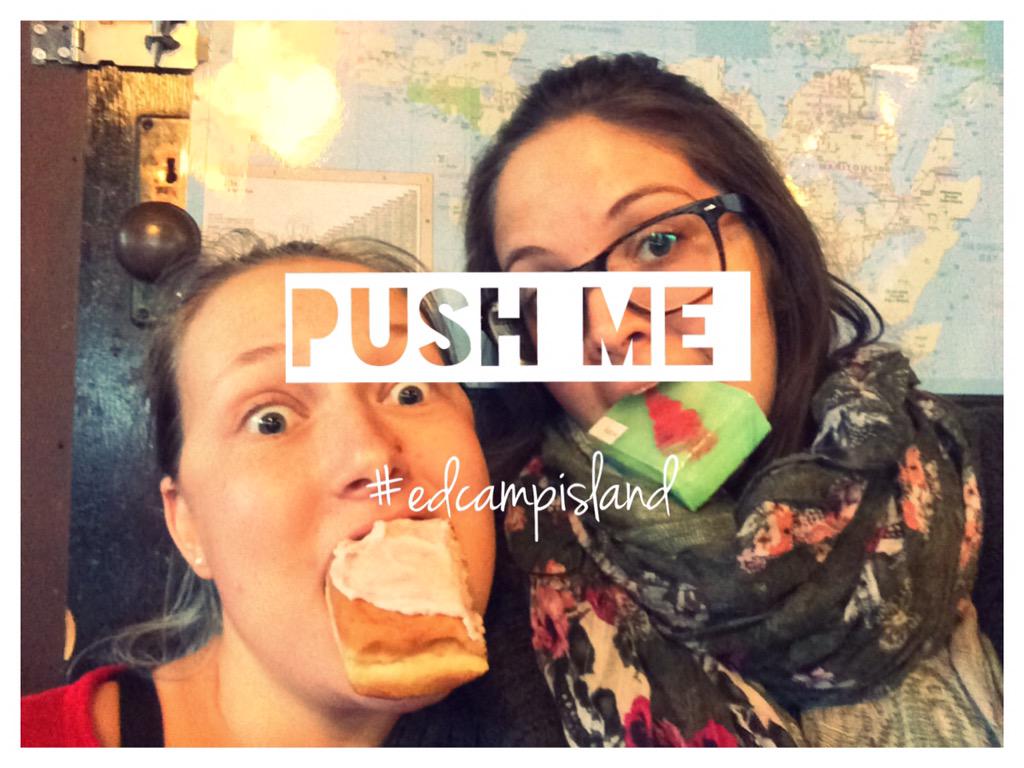 I can't create a NuVu studio in my classroom, but I can work toward getting my students ready for that threshold.
This is very hard work. Project-based or inquiry learning relies on prior knowledge both in content and in skills. My students don't always have either.
Students in poor jurisdictions with high levels of poverty suffer academically from the get go. They enter school behind their better-off peers and rarely catch-up. Something will be missing. Maybe they're not reading well enough to do the kind of research that independent PBL or student inquiry demands, or not reading well enough to have experienced the world vicariously, and so students struggle to identify individual passions or burning desires. Maybe they are aware that their written work is lacking, so students are reluctant to share it with a global audience.
This lack of confidence impedes collaboration of any kind which is at the heart of all inquiry/PBL/PBW. Many of my students, say 50%, will not talk in class. They will not ask a question, make a comment, contribute to small group conversation, or make a presentation.
I am stubborn and persistent, and I have high expectations for my students, so we will push through all the above. But the focus is not on PBL per se. Yes, there are learning opportunities that can be called inquiries: students strive to generate their own rich questions; we work in a blended learning environment; and student choice is embedded in many of the learning events.
My main goal is to teach my students how to learn. I want them to know how to be flexible in how they might learn, how to access the resilience needed when the learning gets hard, how to stretch their peripheral vision to include ways of knowing that are not yet familiar, and how to be not just reflective, but metacognitive.
If this, then, is a learning ready stance, and if we can learn anything from the story of one student, then learning ready is beginning to look like the state one needs to be in to learn how to do Project Based Work. And that is an achievable goal.